---
Chapel End Infants and Junior School
---
0098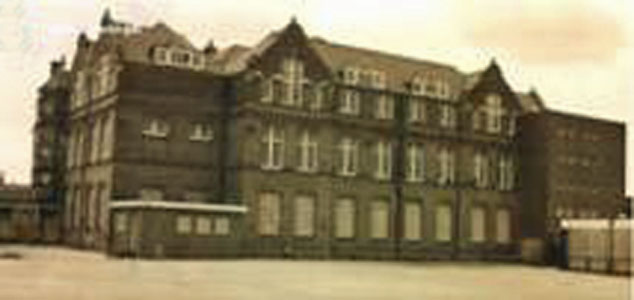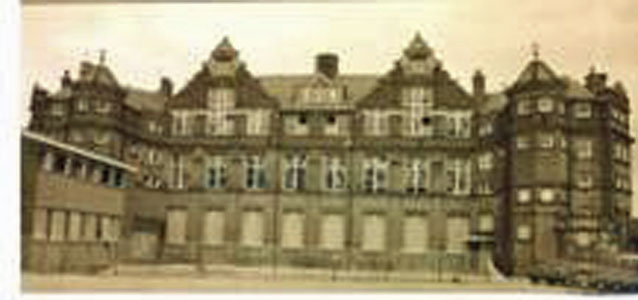 (Pictures kindly provided by Bill Bayliss)

---
Chapel End Secondary Modern School
---
23 Oct 2015 - Schooldays: Chapel End School
Hi Daniel, I was a pupil 1952 to 1956 and my Headmaster was Cyril Burton so you may wish to update your site. Mr Dixon was by then Head of another school (Coppermill ?) and he was club leader of Athan boys club.
---
From Daniel: info updated.
05 Apr 2015 - Schooldays: Chapel End School
Could you add me to Chapel End Secondary Modern School's list of pupils: I attended between 1960 and 1964 - nickname Battler.
Thank you
24 May 2014 - Schooldays: Chapel End Secondary Modern
Hello Daniel

I have just found your website on Chapel End Secondary Modern School Walthamstow E17, which I found very interesting.
My name is John Lamude and I am now a pensioner living permanently in south west France.
I went to Wood Street Junior School and left there to go to Chapel End School from 1944 to 1948 and remember my teacher was a Mr Charlton. He had the nasty habit of throwing pieces of chalk at pupils who were not paying attention in class (including myself).
I remember other teachers at the time were Miss Killin (Head) who took over from Mr. Dixon (Taffy) in 1945 also Mr Grainger, Mr Timms, Mr Lewis, Mr White and Mr Petiffer (for Woodwork), The school was divided into four houses Keller (yellow), Shaftesbury (green), Edison (blue) and Curie (red). I was in Keller house. I can still remember the words of some of the hymns we sang at morning assembly, (alas it's something young children don't do nowadays) more's the pity. I wonder do any of the teachers names jog the memory of anyone out there.
I was in attendance at school when (either the V1 or was it the V2) fell close by in Sturge Avenue, I think it was around lunch time. I also remember looking at the damage caused by the V2 rocket very soon after it landed next to the Waterworks Pumping station at the junction of Forest Road and Woodford New Road. I remember seeing a babies pram hanging high up in a tree, it seemed like chaos and mayhem everywhere,what a mess. Not one of my very nice memories.
One of the pastimes we got up to as kids was to go dragging in the Rising Sun Pond. Dragging consisted of two boys paddling in the water upto their knees each holding the two ends of an old sack and dragging it along the bottom of the pond like a net in order to catch newts. Another method was to tie an old wicker shopping basket on a rope, throw it into the middle of the pond and drag it to the bank , empty it and run our hands through the contents of mud and slime to inspect our catch. A very smelly operation - just for a few newts.
Another pastime was cycle speedway, we had a team called Walthamstow Lions and I regularly sent in a report on the various matches to the local newspaper (Wathamstow Post) for publication. Some of them were actually printed. Naturally I was a strong supporter of the Walthamstow Wolves Speedway which used to race at the, now defunct, Stadium in Chingford Road.
I do have a couple of photographs of school mates aged around 12 Years old and one of the cycle speedway team if anyone Is interested.
I enjoyed very much looking at the archive material on your website, hope to see more in the future.
Good luck.
17 Sep 2013 - Lost & Found
I have just returned from a two day visit to Walthamstow after 50 years.
Much has changed and I thought it was all generally pleasing, but regret the loss of many places.
I would like to contact anybody that went to William McGuffie (Now demolished) 1946 to 1950, St.Lukes (It appears to be now closed) 1946 to 1960, 5th. Walthamstow Scouts 1946 to 1960, Chapel End Secondary (Now demolished) (1957 and 1960 to 1964.)
Are Geff Matthams and Alan Britland out there ?

Many thanks

Keith TODD
31 Mar 2012 - Public Reply to Ted Breeze:

Hello, I was born in Thorpe Coombe in April 1942 and lived at 101 Kitchener Road until I got married in 1967.
I also went to Chapel End. I have attached a couple of class photos, but as you are a couple of years older than me you are unlikely to be in them.
I remember the circus in Lloyds Park. We used to go to the park all the time in the 1950's as it was a great place to play and cause mischief! Being chased by the Parkies for cycling on the footpaths was great fun.
Opposite our house in Kitchener Road used to be the London Transport Sports Ground. in the late 1940's they used to have an annual fairground held there essentially for LT staff but us kids always went. I remember there were lines of buses parked in road - red ones, green ones, single and double deckers - which brought the people to the fair.
The site is now built on with houses. Best wishes
Roy BEILEY
03 Jan 2012 - Lost & Found:
Hi, My name is Gerald (Gerry) Creasey - these photos are from 1946 to 1951 in no particular order. They are all from Chapel End Secondary Modern except for the one from 1946 which was from Chapel End Primary. I have been in contact with a few of the faces, but if anyone recognise themselves would like to hear from them. These photo's cover the A_B_C & D stream of my year. I was in the B stream and I still remember the names of at least 80% of the class mates.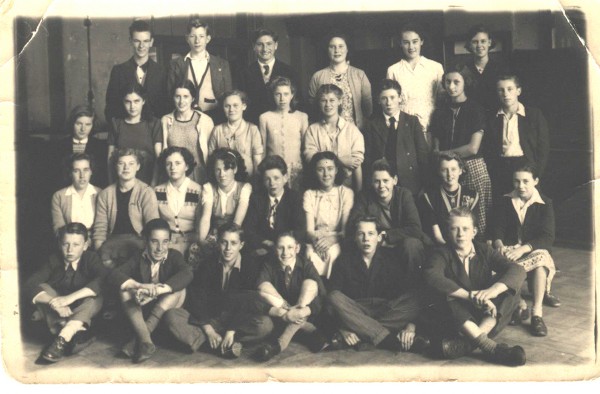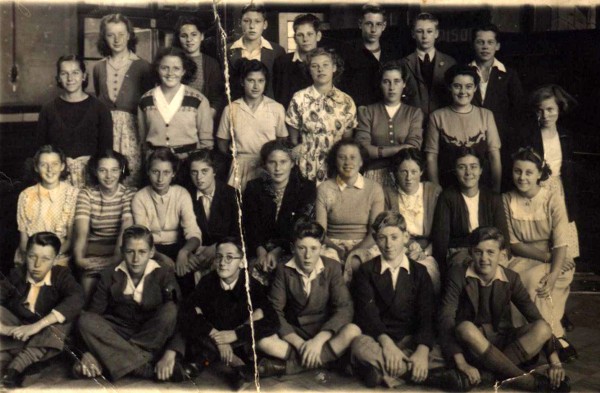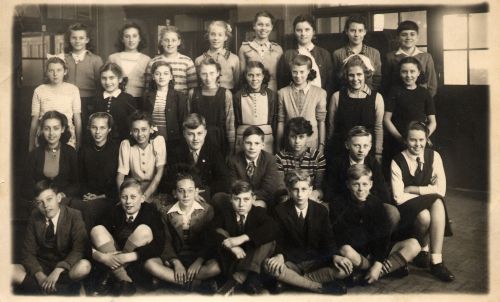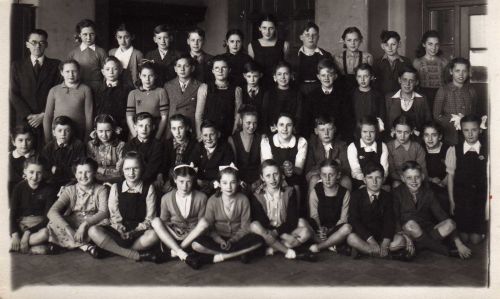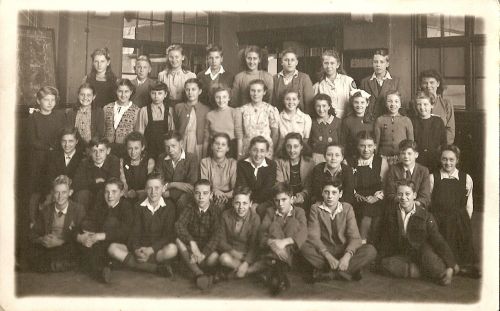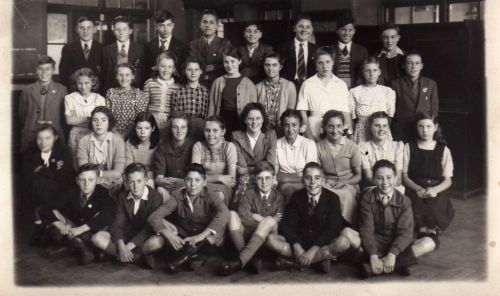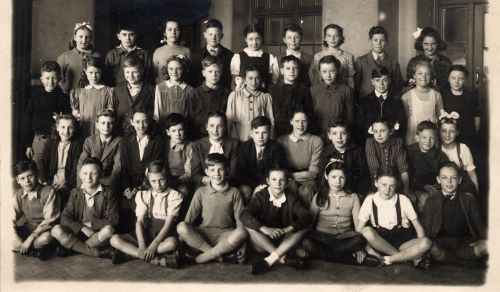 (I'm the 2nd on top row from left)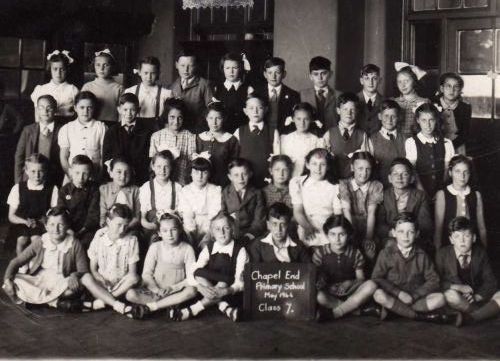 (I'm the 4th on top row from right)

23-Feb-2009: I am having no luck in getting info from ex school students from Chapel End Secondary modern who lived in the area and were in classes 4AU 1951 4Sp & 4Su 1952 maybe some will see this and reply?
Gerry Creasey email
Some pictures on Chapel End Secondary Modern School may be found here: www.FriendsReunited.co.uk
---
Chapel End Secondary Modern School - List of Heads (alphabetical)
| | | | |
| --- | --- | --- | --- |
| Jones, Mr | Head | 1960-65 | |
| Killin, Miss | Head | 1945 | |
---
Chapel End Secondary Modern School - List of Teachers (alphabetical)
| | | | |
| --- | --- | --- | --- |
| Name | Office | Years | Notes |
| Barnard, Mrs | Home Economics | | |
| Bloxham, Mr | Maths | 1960-62 | |
| Burton, Mr | Head | 1960-65 | |
| Carrick, Mr | Maths+Games | 1963-65 | |
| Grainger, Mr | | 1944-48 | |
| Harris, Mr | French | 1960-65 | |
| Harrison, Mr | Science/Physics | | |
| Hewitt, Miss | Head | 1960-65 | |
| Hughes, Mr | R.E. | | |
| Jones, Mr | PE+Games | 1960-65 | Head |
| Killin, Miss | | 1945 | Head |
| Petiffer, Mr | Woodwork | 1943-48 | |
| Sheridan, Miss | Geography | 1960-65 | |
| Timms, Mr | | 1943-48 | |
| White, Mr | | 1943-48 | |
---
Chapel End Secondary Modern School - List of Staff (alphabetical)
---
Chapel End Secondary Modern School - List of Pupils (alphabetical)
Name
Years
Notes
Beiley, Roy
Brighten, Roger
1960-64
Nickname: Battler
Creasey, Gerry
1950s
Lamude, John
1944-48
B Stream
Lipscombe, Shane
Todd, Keith
1957,
1960-64
---
Chapel End Secondary Modern School - Reunions
Sorry, no further information currently available, but if you wish to add your own memories about this school, email to Daniel at: [daniel@walthamstowmemories.net]
---