---
Home Page
10 August 2017 - SITE NEWS
Dear Friends, Followers & occasional Visitors,

I would like to reassure you that Walthamstow Memories is gradually coming back to life, after a long period of e-silence.
There is a new entry in the History Articles section, concerning the "Special Constabulary in Walthamstow 1940-43" by Peter Pleydell, who is also the author of "School Out Of Time", (under the name of John Halden).Former pupils of William Morris school, where Pleydell attended in 1966-71, may be particularly interested to read this book - which is based partly on his memories of school at that time. News in the "Literature Section".
As always, any comments and suggestions from you are most welcome but don't forget to share your memories and pictures!
Enjoy browsing your site & kindest regards

Welcome!
... to a website dedicated to recording the memories of those who were born, arrived, lived, worked or died in Walthamstow, formerly an Urban District, then a Municipal Borough in Essex, now part of the London Borough of Waltham Forest.

This site stores people's memories but also acts as a bulletin-board service listing the numerous emails we receive - seeking help with everything from family research to "Do your remember... ?"
We list received emails with an email link to the sender. We will try to answer any queries, if we can, but in most instances we simply do not know the answers to the questions we receive - but... you never know who might!
Scroll down for more info on how this website works and what it contains.
Yes, all human existence is here - provided its roots lie in Walthamstow - lost but not forgotten!
Send your emails to the editor, Daniel Quinn at daniel@walthamstowmemories.net. If anybody else would like to join us then please get in touch - there is always plenty to do!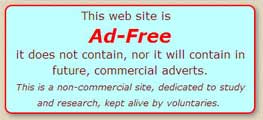 ---
Read the emails for the current year in Postbag 2017
---
"Forgotten" Music Project
In the period before her death, my mother suffered severe progressive memory loss. However, I discovered by accident that her memory could be stimulated by music which had always played an important part in life. This experience led me to learn that for many people their musical memory lasts much longer than their ordinary memory and I have since worked with carers of people suffering from Dementia and Alzheimer's illness to help stimulate their musical memories by finding music that was important to them.
In this process I have learnt that many people have bits of music that were an important part of their lives that they have lost or only part remember and often have difficulty in identifying what these are. These are maybe songs that they heard their parents or grand parents sing. Songs that they associate with their first romances or learnt at school or in the school playground.
So, as an experiment, I am offering a completely free service of trying to identify such music from your description of the few words that you can remember or the context in which it was played and either giving you the reference of where (Usually You Tube) you can access the music or sending you the song/music from my own extensive collection that dates back to 1900.
Of course, if I can't identify it, someone out there can...
Best wishes,
---
From Daniel: a very innovative experiment indeed: many thanks, Bill, for offering such a service!