---
Home Page
19 June 2018 - UPDATED SITE NEWS
Dear Friends, Followers & occasional Visitors,

Weeks, months (and years!) seem to fly and I can hardly manage to keep in pace!
I often receive emails concerning the Queens Road Cemetery, currently not at its best conditions: you will be pleased to know that a "Friends of the Queens Road Cemetery" is being formed! Please see the "Highlights" section for the announcement: I hope that those of you who live in Walthamstow may be able to attend. I am planning to creat a special section on the Cemetery on this site.
As always, any comments and suggestions from you are most welcome but don't forget to share your memories and pictures!
Enjoy browsing your site & kindest regards

Welcome!
... to a website dedicated to recording the memories of those who were born, arrived, lived, worked or died in Walthamstow, formerly an Urban District, then a Municipal Borough in Essex, now part of the London Borough of Waltham Forest.

This site stores people's memories but also acts as a bulletin-board service listing the numerous emails we receive - seeking help with everything from family research to "Do your remember... ?"
We list received emails with an email link to the sender. We will try to answer any queries, if we can, but in most instances we simply do not know the answers to the questions we receive - but... you never know who might!
Scroll down for more info on how this website works and what it contains.
Yes, all human existence is here - provided its roots lie in Walthamstow - lost but not forgotten!
Send your emails to the editor, Daniel Quinn at daniel@walthamstowmemories.net. If anybody else would like to join us then please get in touch - there is always plenty to do!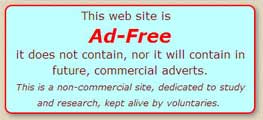 ---
Read the emails for the current year in Postbag 2018
---
28 Mar 2018 - Walthamstow Pumphouse Museum
Hi Daniel, how is sunny Spain?
You may not be aware that Waltham Forest won the London Borough of Culture Award 2019. This included loans of money to spend or waste as the case may be. We are currently at the museum working with the council yes? on plans to redevelop the museum in 2020. No announcement yet but watch this space.

We are however planning to celebrate 50 years of the Victoria Line at the museum in September. The date will be the 1st and 2nd of September 50 years to the day that it happened. You may recall that it opened from Walthamstow Central to Highbury and Islington without a celebration? The interesting thing that also happened then was the introduction of the one-man buses and the automatd ticket machines.on the line.

We now have at the E17 Walthamstow Pumphouse Museum three Victoria Line Underground cars. A completely refurbished car 3186 and two sections 3016 and 3049. The latter we are now currently working on to restore them to their 1967 original condition hanging straps and all. We could do with some help and funds to do this so if you can put the word out on your web pages it would be great.

Can you also request if any of your members can send me some pictures of the above, please. I look forward to your reply
Kind Regards