---
Home Page
16 Jan 2019 - UPDATED SITE NEWS
Dear Friends, Followers & occasional Visitors,

May I wish you all a happy new year, full of the things you like, but mostly of the love of you family & friends!
I'm still trying to catch up with some (old) emails that haven't made it to the postbag: it is a time-taking process, because each single email has to be edited to the appropriate format. In addition, I receive over 100 spam emails per day, in spite of my antispam software! I still have to rake through them too, since not seldom 'good' emails are dropped in the spam folder...
To add a further delay, my cat "Maicol" has a bad infection to an eye and needs treatment every 3 hours: 3 eyedrops an 10mins intervals... Over 10 days of this treatment and at least a week more to come, but we've saved his eye!
As always, any comments and suggestions from you are most welcome but don't forget to share your memories and pictures!
Enjoy browsing your site & kindest regards

Welcome!
... to a website dedicated to recording the memories of those who were born, arrived, lived, worked or died in Walthamstow, formerly an Urban District, then a Municipal Borough in Essex, now part of the London Borough of Waltham Forest.

This site stores people's memories but also acts as a bulletin-board service listing the numerous emails we receive - seeking help with everything from family research to "Do your remember... ?"
We list received emails with an email link to the sender. We will try to answer any queries, if we can, but in most instances we simply do not know the answers to the questions we receive - but... you never know who might!
Scroll down for more info on how this website works and what it contains.
Yes, all human existence is here - provided its roots lie in Walthamstow - lost but not forgotten!
Send your emails to the editor, Daniel Quinn at daniel@walthamstowmemories.net. If anybody else would like to join us then please get in touch - there is always plenty to do!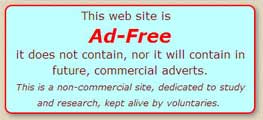 ---
Read the emails for the current year in Postbag 2019
---
Highlights: Monday 19 Nov 2018
From our friend Dave Hughes:

Charity fundraiser for Sue's House

Dave Hughes is seriously considering doing a follow-up CD to the 1995 album, 'Walthamstow's Finest', this time calling it: 'Waltham Forest's Finest'.
If you are solo performer or a band and you have a connection with Waltham Forest, you can get in touch with him by email at davehughesmp@gmail.com
Dave isn't particularly looking for recent material: if you have an original 'gem' from the past he would like to know.
In the last couple of month's Dave has released two CD's for charity in favour of 'Sue's House'. The first is called, 'Playing to The Crowd' and consists of mainly local artists, the second is called, 'Across the Divide' and this CD includes an eclectic mix tracks by Bevis Frond, Barry Melton and Jim Page.


I am hoping to compile a CD next year for the Walthamstow, Borough of Culture. To do this I would like some information and I hope that you can help? I already have a lot of names of venues, names of music clubs and promotions, but I feel I must have missed some. If you can think of any please let me know. Among those that I would like are the name of any blues club that has existed in the borough at one time and information about The Saxon Club in Hoe Street.
If you are interested in buying copies and sustaining "Sue's House", get in touch with Dave.

Letter of thanks from Sue's House:

First Time Here?



For those visiting this site for the first time, we suggest starting from the FAQ Page, which contains useful guidance.

Then you might like browsing the personal recollections and stories sent in by our visitors, often past residents of this London suburb, that was once part of ssex: the "Memories" tag on the menu at the top of this page will guide you there.

If you are 'digging your roots', the "Family History" section contains emails we received, grouped by Surname.




Our "Postbags" contain all the emails we have received up to now, conveniently arranged by years

The "Personal Stories" section is an archive of stories and photographs about institutions, local traders, places and historic events that form the history of Walthamstow and the surrounding area.

For those interested in music groups, the section "Local Bands" will delight you!

Please feel free to email any material on Walthamstow - we will always try to feature it.

We are particularly interested in photographs and copies of documents that relate to the history of Walthamstow and the neighbouring London suburbs of Leyton, Chingford, Woodford, Highams Park and Loughton.

All material should be emailed to Daniel [daniel@walthamstowmemories.net]

Sit back and enjoy yourself!

---

Why are we doing this? Read our aims here ...
---