---
Home Page
| | | | |
| --- | --- | --- | --- |
| | | | |
02 Feb 2021 - UPDATED SITE NEWS
Dear Friends, Followers & occasional Visitors,

My very best wishes for the year 2021, hoping it will be far better than the one just ended!
The Covid pandemic is still forcing most of Europe to stay at home. My thoughts go to the older people and, among them, to those who live alone.
Indeed, 2021 marks an important event for the Walthamstow Memories site: its 20thth Anniversary!
Ten years ago we organized the "10th Anniversary Gathering", but, mainly due to the current restrictions and following consequences, we'll not be in the position to celebrate in any similar way, as we would like to do...
However, I'm working hard to restyle the whole website: after so many years it needs some accurate revision. The task is a massive one, as it involves editing over 150 single files. I trust that I will be able to switch over to the new style within March. More news to come!
There is a message from our friend Dave Hughes that deserves your attention: please read it in the "Highlights" section.
As always, any comments and suggestions from you are most welcome, but please don't forget to share your memories and pictures too: this is what WM is all about!
Enjoy browsing your site. Kindest regards and stay safe!

Welcome!
... to a website dedicated to recording the memories of those who were born, arrived, lived, worked or died in Walthamstow, formerly an Urban District, then a Municipal Borough in Essex, now part of the London Borough of Waltham Forest.

This site stores people's memories but also acts as a bulletin-board service listing the numerous emails we receive - seeking help with everything from family research to "Do your remember... ?"
We list received emails with an email link to the sender. We will try to answer any queries, if we can, but in most instances we simply do not know the answers to the questions we receive - but... you never know who might!
Scroll down for more info on how this website works and what it contains.
Yes, all human existence is here - provided its roots lie in Walthamstow - lost but not forgotten!
Send your emails to the editor, Daniel Quinn at daniel@walthamstowmemories.net. If anybody else would like to join us then please get in touch - there is always plenty to do!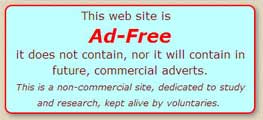 ---
Read the emails for the current year in Postbag 2021
---
27 Jan 2021 - Margaret Centre at Whipps Cross Hospital
From the beginning of 2020, as a personal sign of appreciation, I have regularly delivered, at least once a month, boxes of 'treats' for the nurses and cleaning staff at the Margaret Centre at Whipps Cross Hospital.

I started this of my own initiative, but recently some friends have started giving me donations towards this and so the project is constantly growing and the 'boxes' are highly appreciated by the nurses and staff, who are particularly under stress in these CV times.

If you would like more details on how you may help, please email me at dhughes195257@gmail.com