---
Home Page
| | | | |
| --- | --- | --- | --- |
| | | | |
4 June 2016 - SITE NEWS
Dear Friends, Followers & occasional Visitors,

As is so often the case, I am beginning with an apology for the fact that it has been so long since the Walthamstow Memories site was properly updated. As usual, I have been busy but, in the last eight months, even busier than usual: last September my wife and I rented a house in Spain, and moved from Florence (Italy) - our regular residence - to a town near Valencia. Initially the plan was to spend some time in Spain and some in Italy. As it worked out, our little granddaughter and her mother came over with us too. I drove the 1400 kms with (you can imagine!) all but the kitchen sink... (and... yes, our 12 ysr old Border Terrier was with us too..)! And, of course, my desktop and associated paraphernalia.
In mid October I received an email from John Knowles, the originator of the site, telling me that he was about to hand me over the full site I've been co-editing with him over the past 7 years. A great honour for me, but somewhat... badly timed, for setting up a house and also taking care of a very demanding granddaughter has not helped much. In addition, the process of moving the WM site from John's UK provider to my usual one in Italy - one I have used for many years with satisfaction - got jammed half way through, because the Italian provider had the wonderful idea of going out of business... just after I'd bought a large amount of web space to accomodate the WM site, the Waltham Forest site, and all my personal sites too. The WM site was however kept alive thanks to John's intervention and the very efficient services of his UK provider.
All this caused an ever growing accumulation of WM emails from you, and ever shrinking time to deal with them and with the normal upkeep of the site.
So, I once again aplogise if all seemed 'frozen'. However, a very positive 'side effect' to all this is the gigantic boost of Followers on our FaceBook page! There is a foundamental difference between Facebook and the WM site: the former is basically a message board, where it's quite hard to look for stored information, whereas the latter constitutes a constantly expanding repository of articles, photos, messages and historical facts that can be quite easily searched and used as reference. I would like to keep it this way. Please consider that the whole site (with the exception of the picture galleries) is all coded in HTML and CSS (the basic bricks of the web). Each email I receive has to be manually transcribed, formatted, and indexed for reference.
Similarly, each picture has to be converted/resized/formatted and stored appropriately. The choice of following this path was taken several years ago and, as a consequence, John could not update the site directly or else, I'm sure, he would have been more than happy to help during this transitional period. I have found no satisfying software that can help in this time consuming task. "What about Forum software?", you may ask: nowhere near my target and often very dispersive. So... please "Don't shoot at the pianist"!!
Anyway, enough of the apologies! I've come to the conclusion that I shall update the Postbag 'backwards', i.e.: from the most recent ones and progressively filling the gap with all the arrears. In this manner, the site will immediately again feel 'alive' to all visitors.
As always, any comments and suggestions from you are most welcome but don't forget to share your memories and pictures!
Enjoy browsing your site & kindest regards

Welcome!
... to a website dedicated to recording the memories of those who were born, arrived, lived, worked or died in Walthamstow, formerly an Urban District, then a Municipal Borough in Essex, now part of the London Borough of Waltham Forest.

This site stores people's memories but also acts as a bulletin-board service listing the numerous emails we receive - seeking help with everything from family research to "Do your remember... ?"
We list received emails with an email link to the sender. We will try to answer any queries, if we can, but in most instances we simply do not know the answers to the questions we receive - but... you never know who might!
Scroll down for more info on how this website works and what it contains.
Yes, all human existence is here - provided its roots lie in Walthamstow - lost but not forgotten!
Send your emails to either the site originator, John Knowles at email or to our co-editor, Daniel Quinn at daniel@walthamstowmemories.net. Daniel is providing a greater range of information and better feedback for all of us who contribute and use the site. If anybody else would like to join us then please get in touch - there is always plenty to do!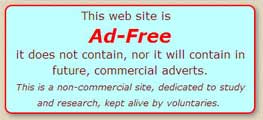 ---
Read the emails for the current year in Postbag 2016
---
10 June 2016 - Appeal to Visitors: Music in Walthamstow
Can you help? I would like to increase my list of performers that have played in Walthamstow. This includes bands, single artists, poets and dj's.
So far my list includes over 5,000 different acts. I would like more information on the acts that have played, where and when they played with maybe any admission charge or free admission.
If anyone would like a free copy of the information that I hold please email me at dbh60@rocketmail.com and I will send it to you.
"Forgotten" Music Project
In the period before her death, my mother suffered severe progressive memory loss. However, I discovered by accident that her memory could be stimulated by music which had always played an important part in life. This experience led me to learn that for many people their musical memory lasts much longer than their ordinary memory and I have since worked with carers of people suffering from Dementia and Alzheimer's illness to help stimulate their musical memories by finding music that was important to them.
In this process I have learnt that many people have bits of music that were an important part of their lives that they have lost or only part remember and often have difficulty in identifying what these are. These are maybe songs that they heard their parents or grand parents sing. Songs that they associate with their first romances or learnt at school or in the school playground.
So, as an experiment, I am offering a completely free service of trying to identify such music from your description of the few words that you can remember or the context in which it was played and either giving you the reference of where (Usually You Tube) you can access the music or sending you the song/music from my own extensive collection that dates back to 1900.
Of course, if I can't identify it, someone out there can...
Best wishes,
---
From Daniel: a very innovative experiment indeed: many thanks, Bill, for offering such a service!