---
Who we are
---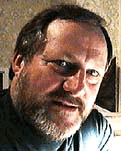 John H. Knowles is the originator & editor of Walthamstow Memories, a project started in 2001. He is the consultant for digital media to the Noël Coward, Julian Slade and Terence Rattigan Estates.
You can read his personal memories of life at Walthamstow here.
In 2015, John retired and has passed the Walthamstow Memories site to Daniel Quinn.
Personal Site:
www.johnknowles.net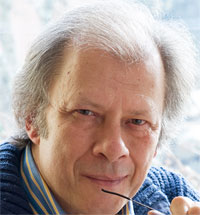 Daniel J. Quinn
Co-editor
Although born & raised in Florence, Italy, his grandparents and several
members of his family lived in Walthamstow during the first part of 1900.
He has worked for the British Consulate in Florence, then as
a freelance programmer and now as a professional calligrapher.
Plays piano & guitar, and likes crooning.
He started helping John in the project in Jan 2009. In 2015, John Knowles has passed to Daniel "all the works" concerning the Walthamstow Memories site. In the same period, Daniel has moved from Italy to Spain.
Personal Site: Daniel Quinn
---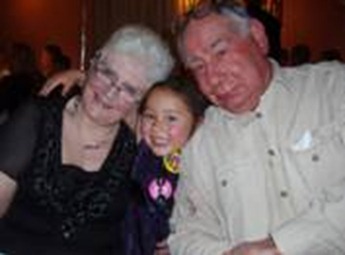 William (Bill) Bayliss Has a life time interest in local history and for the last ten years he's been a keen amateur genealogist. A retired local authority Housing Manager and a former Walthamstow resident, he still lives in Waltham Forest. He is a father to three birth and two adopted children. Newly married, he first came to Walthamstow in 1960 and with his wife ran her grand-parents' Fish & Chip Shop in the top of High Street. He and his wife were Foster Carers for very many Walthamstow children and he was a founding member and first Chairperson of Waltham Forest Foster Care Association, as well as a co-opted member of Waltham Forest Social Services Committee. In the 1970's he ran a successful Youth Club at Priory Court in Walthamstow. Formerly, he was heavily involved in Waltham Forest Tenant Associations and was the founder and first Chairperson of the Waltham Forest Tenants & Residents Association.
Appointed our site's honorary Consultant for History & Genealogy in August 2011
Very sadly, Bill passed away in December 2017. His constant assistance to the WM site and to its many visitors & follower shall be greatly missed. Always ready to answer to so many queries on Walthamstow's past, on family genealogy and on general facts, he always had a good word for everyone. Although we never met in person, we were very good e-friends since the beginning. RIP Bill!

---